---
Pillar provides free support to for-profit, cooperative and nonprofit social entrepreneurs across Southwestern Ontario.  Click on an area of support to find out more!
Social Enterprise Coaching

CONNECT WITH A COACH TO FIND OUT MORE!
---
Social Enterprise Coaching
Work directly with Pillar's Social Enterprise Team, who will help guide and support you along your social enterprise journey. From ideas to growing social enterprises, we want to hear your story!  Pillar's coaching is designed specifically to support social entepreneurs, and can vary from single meetings to long-term support depending on your needs.  Connect with a coach to ask questions, receive guidance and access resources to help you reach success.
Sign-up for a coaching session!
---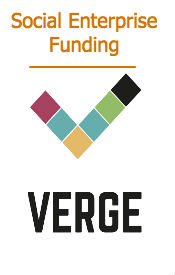 VERGE Capital helps social enterprises (nonprofit, for-profit and cooperatives) bring their business ideas to fruition through access to capital and other needed supports.
VERGE operates a Social Enterprise Loan Fund, in partnership with Libro Credit Union, to provide loans to early stage, high growth social enterprises on the verge of a breakthrough.
For more information, check out www.vergecapital.ca or contact socialfinance@pillarnonprofit.ca.
---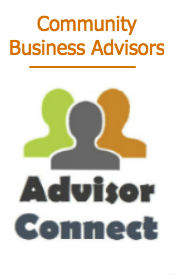 When you become an entrepreneur, you are responsible for a LOT of things! From a salesplan, to managing the books, to getting your website running.  Ever wanted some help?  Well, the London community has stepped up! We have volunteer Advisors with diverse backgrounds wanting to connect with YOU! These experienced entrepreneurs, experts and community leaders will work 1-1 with you to support your business and develop your entrepreneurial skills.
Social enterprises and interested Advisors should reach out to secoach@pillarnonprofit.ca to find their perfect match!
---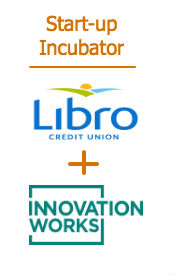 Starting a new social enterprise? Give yourself the best chance of success by emersing yourself in the right environment. Sponsored by Libro 
Credit Union, our start-up incubator gives budding entrepreneurs a front seat into the world of social enterprise. Participants will join us at Innovation Works and work with Pillar staff,Business Advisors and the Innovation Works community. The first three months are free, and if participants are highly engaged and show potential, there is an opportunity to extend to six free months.Apply by contacting secoach@pillarnonprofit.ca. 
---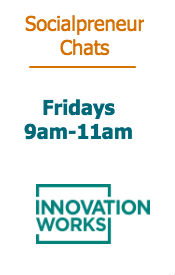 Join us every Friday morning from 9 AM - 11 AM at Innovation Works, 1st floor Commons. Drop-in anytime during the two hours to meet other social entrepreneurs, connect with a Social Enterprise Coach and brainstorm with our Business Advisors.  
Come with an idea to share, a challenge to discuss, or a listening ear! We will start each session with 1 minute introductions about you and your social enterprise and then dive right in! Find out more!
---
Social Enterprise 101
"An organization or business with two goals: achieve social or environmental outcomes and maximize revenue." -

 

Impact – A Social Enterprise Strategy for Ontario

 
[VIDEO] What is Social Enterprise?
[VIDEO] Social Enterprise Changes Our Story
Resources